Rhubarb Triangle Gin
Country: England
Alcohol: 46% ABV
Size: 50cl
Gold Gin - Flavoured Gin – 2019 International Wine & Spirit Competition
Rhubarb isn't just for puddings or boiled sweets anymore. The herbaceous perennial is enjoying a resurgence in popularity not only in the culinary world - the terrific tang of rhubarb is carving out its own place in the world of booze! We wanted in on the fun, and thus, our Rhubarb Triangle Gin was born. We've sourced rhubarb solely from the famous Rhubarb Triangle, formed by the cities of Bradford, Leeds and Wakefield, to make it - you might even recognise a hint towards these cities on the label...
Tasting notes:
Nose: The sparkling zing of crisp rhubarb with lemon shortbread.
Taste: A voluptuous texture with powerful rhubarb notes coming through, complex and fresh. A zip of citrus, pinch of spice and then the unmistakable dry flavour of juniper.
Finish: Refined and lasting hints of rhubarb crumble, rhubarb soda, and even a touch of rhubarb and custard sweets.
Perfect Serve: Fresh cloudy apple juice.
DELIVERY
Our delivery service is provided by us for the Worcestershire and surrounding counties regions. Please note we are updating and regularly adding new postcodes to the delivery service. Please email or phone using Info@severnwines.co.uk or 07521407563 if you cannot find your post code.
All deliveries must be received by the person who places the order and who is over 18 years old. We operate a challenge 25 policy, ID will be required to receive the delivery.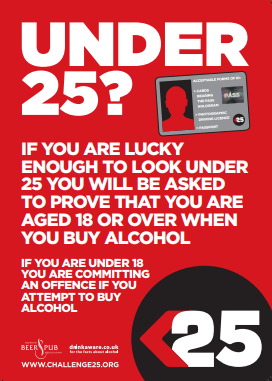 Delivery charges
All deliveries free if you spend over £75
Minimum order £15
WR1, WR2, WR3, WR4 - £2.50
WR5, WR6, WR7, WR8, WR9, - £3.00
WR10, WR11, WR12, WR13, WR14, WR15, B98, B97, GL20 - £3.50
For all deliveries outside these postcodes please contact us to arrange delivery and costs.
Deliveries will normally be made within 3 to 5 working days (Monday to Friday)
Deliveries are normally made between the hours of 10am and 9pm Monday to Friday.
All deliveries must be made to a registered address.
Work addresses can be accommodated if home delivery is difficult.
To ensure we can make the correct deliveries it is important that we are provided with the complete delivery details. (full name, full address including postcode and contact telephone number)
If sending any items as a gift please ensure items can be delivered and they are over the age of 18 years old.