Cuvée Papale Châteauneuf-du-Pape
Blend : Grenache 60%, Syrah 40%                Vintage: 2018                     
Country: France                                               Location: Rhone
Alcohol: 15% ABV 
Tasting Notes
Blended by Alex Favier, one of the region's best winemakers, this is an archetypal and rustic Châteauneuf-du-Pape, showing lovely ripe, spiced, black fruit aromas and a velvety, warm palate. Very correct, in a deliciously traditional style.
Additional Info
In Châteauneuf-du-Pape, the soils are free-draining clay and sand, strewn with the famous galets roulés - large, round pebbles covering the soil. The Galets act like night storage heaters, absorbing heat during the day and releasing it at night, creating a warm microclimate around vines and ripening the grapes very quickly. Vines are trained en gobelet (bush vines) as dictated by the appellation law. Blended from selected parcels of Grenache Noir and Syrah, fermented for up to four weeks and aged mostly in cement foudres with some in old oak barrels for between 12 to 15 months.
Food Matching
Hearty dishes such venison casserole or coq-au-vin, griddled steak or roast beef . Also works well with an oozingly ripe cheese.

Vegetarian Friendly:         Yes
Vegan Friendly:                  Yes
Organic:                               No
Sustainable:                         No
DELIVERY
Our delivery service is provided by us for the Worcestershire and surrounding counties regions. Please note we are updating and regularly adding new postcodes to the delivery service. Please email or phone using Info@severnwines.co.uk or 07521407563 if you cannot find your post code.
All deliveries must be received by the person who places the order and who is over 18 years old. We operate a challenge 25 policy, ID will be required to receive the delivery.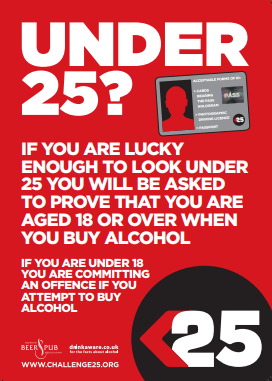 Delivery charges
All deliveries free if you spend over £75
Minimum order £15
WR1, WR2, WR3, WR4 - £2.50
WR5, WR6, WR7, WR8, WR9, - £3.00
WR10, WR11, WR12, WR13, WR14, WR15, B98, B97, GL20 - £3.50
For all deliveries outside these postcodes please contact us to arrange delivery and costs.
Deliveries will normally be made within 3 to 5 working days (Monday to Friday)
Deliveries are normally made between the hours of 10am and 9pm Monday to Friday.
All deliveries must be made to a registered address.
Work addresses can be accommodated if home delivery is difficult.
To ensure we can make the correct deliveries it is important that we are provided with the complete delivery details. (full name, full address including postcode and contact telephone number)
If sending any items as a gift please ensure items can be delivered and they are over the age of 18 years old.