BODEGAS LUIS CAÑAS, RIOJA RESERVA, DOCA
Blend : 95% Tempranillo    Vintage: 2014
                5% Graciano
Country: Spain                    Location: Rioja
Alcohol: 14.5% ABV
Tasting Notes
Deep cherry red, clean and bright. Good aromatic intensity with notes of ripe red fruits over a base of elegant balsamic. In the mouth is tasty, mellow, fresh and with fine nuances of sweet fruit. It has volume and the tannins are well integrated and polished. In the aftertaste, touches of very ripe fruit and nuances of liquorice appear making it last in the palate.
Additional Info
In 1970 Luis Cañas changed two hundred years of tradition and became the first winemaker in Rioja Alavesa to bottle his young wine rather than sell it as bulk.
This bold move, and his continued pioneering spirit, has cemented the winery's enviable reputation as one of the most progressive in the region. Sheltered below the watchful Sierra Cantabria, the vineyards are all old, small plots on chalky-clay soils with a dedicated team of vineyard workers carrying out organic practices and a purpose built, fully equipped accommodation block was built for the entire vineyard team in 2006.
Food Matching
Perfect enjoyed on its own or to complement steak, soft casseroles and cheese.
Vegetarian Friendly:         No
Vegan Friendly:                  No
Organic:                               Yes
Biodynamic:                        No
DELIVERY
Our delivery service is provided by us for the Worcestershire and surrounding counties regions. Please note we are updating and regularly adding new postcodes to the delivery service. Please email or phone using Info@severnwines.co.uk or 07521407563 if you cannot find your post code.
All deliveries must be received by the person who places the order and who is over 18 years old. We operate a challenge 25 policy, ID will be required to receive the delivery.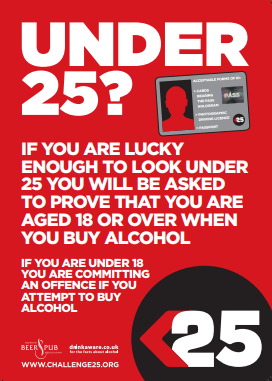 Delivery charges
All deliveries free if you spend over £75
Minimum order £15
WR1, WR2, WR3, WR4 - £2.50
WR5, WR6, WR7, WR8, WR9, - £3.00
WR10, WR11, WR12, WR13, WR14, WR15, B98, B97, GL20 - £3.50
For all deliveries outside these postcodes please contact us to arrange delivery and costs.
Deliveries will normally be made within 3 to 5 working days (Monday to Friday)
Deliveries are normally made between the hours of 10am and 9pm Monday to Friday.
All deliveries must be made to a registered address.
Work addresses can be accommodated if home delivery is difficult.
To ensure we can make the correct deliveries it is important that we are provided with the complete delivery details. (full name, full address including postcode and contact telephone number)
If sending any items as a gift please ensure items can be delivered and they are over the age of 18 years old.