6 Mixed BOTTLES ABK Hell & HEFEWEIZEN
Country: Kaufbeuren, Bravaria
Alcohol 5% ABV
Size: 500ml
Crowned World beer of the Year and received Gold in IPC blind tasting championship. With 700 years of brewing, it's fair to say they have learned one or two tricks over the years.
Beer Notes 
Lightly golden with a bubbly, medium white head that steadily shrinks to a thin foamy lace. The aroma is soft and sweet with grain and very flowery hops.
The taste is a full-bodied grain with lots of green apple and light but persistent hints of pine and herbs, with a light bitterness that persists through to the finish.
The easy-drinking style of slow-brewed, low carbonated 'Helles' lager.
A smooth, creamy, balanced beer that has wide appeal across both men and women.
Easy Drinking, smooth, creamy, well balanced are some of the words that sum this beer up. If your a Fan or Lager this is the cream of the crop.
Country: Kaufbeuren, Bravaria
Alcohol 5.3% ABV
Size: 500ml
Beer Notes 
A top fermented fruity, aromatic and lively, full-bodied beer.
With a wonderful honey yellow colour and a strong foam generation.
Our wheat beer has a natural yeast cloudiness with a yeast sediment. Easy drinking with soft floral flavours.
Bavaria is famed for its Wheat Beers and ours is particularly easy drinking and highly regarded.
DELIVERY
Our delivery service is provided by us for the Worcestershire and surrounding counties regions. Please note we are updating and regularly adding new postcodes to the delivery service. Please email or phone using Info@severnwines.co.uk or 07521407563 if you cannot find your post code.
All deliveries must be received by the person who places the order and who is over 18 years old. We operate a challenge 25 policy, ID will be required to receive the delivery.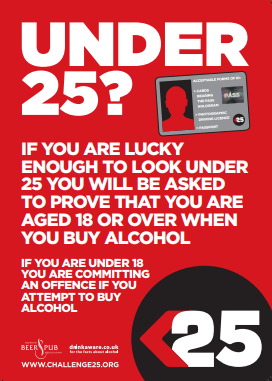 Delivery charges
All deliveries free if you spend over £75
Minimum order £15
WR1, WR2, WR3, WR4 - £2.50
WR5, WR6, WR7, WR8, WR9, - £3.00
WR10, WR11, WR12, WR13, WR14, WR15, B98, B97, GL20 - £3.50
For all deliveries outside these postcodes please contact us to arrange delivery and costs.
Deliveries will normally be made within 3 to 5 working days (Monday to Friday)
Deliveries are normally made between the hours of 10am and 9pm Monday to Friday.
All deliveries must be made to a registered address.
Work addresses can be accommodated if home delivery is difficult.
To ensure we can make the correct deliveries it is important that we are provided with the complete delivery details. (full name, full address including postcode and contact telephone number)
If sending any items as a gift please ensure items can be delivered and they are over the age of 18 years old.