3 Red wines Malbec, Merlot and Shiraz
2018 Reserve Malbec, Bodegas Santa Ana
Blend : 100% Malbec                 Vintage: 2018
Country: Argentina                     Location: Mendoza
Alcohol: 13.5% ABV
Tasting Notes
Argentinian Malbec is known as steak wine and this is hankering for a slice of beef to sop up all those plums, prunes, spices and chewy tannins.
2019 Melodias Merlot, Trapiche
Blend : 100% Merlot                  Vintage: 2019
Country: Argentina                     Location: Mendoza
Alcohol: 12.5% ABV
Tasting Notes
Merlot from Argentina, juicy with cherries and raspberries, topped off with a fragrant scattering of spice.
Wild & Wilder, The Opportunist Shiraz
Blend : 85% Shiraz, 15% Grenache         Vintage: 2019
Country: Australia                                  Location: Langhorne Creek
Alcohol: 14.5% ABV
Tasting Notes
We've all got a mate who, despite the calamities befalling everyone else, always lands with his bum in the butter. When everyone else sees doom and gloom, The Opportunist sees blue skies and sunshine. Love him or hate him, The Opportunist always comes out on top. An aromatic bouquet of ripe fruits, cherries and blackcurrants, with notes of freshly ground coffee, dark chocolate, peppermint, liquorice and subtle pepper. Thick and smooth with good balanced fruit weight.
DELIVERY
Our delivery service is provided by us for the Worcestershire and surrounding counties regions. Please note we are updating and regularly adding new postcodes to the delivery service. Please email or phone using Info@severnwines.co.uk or 07521407563 if you cannot find your post code.
All deliveries must be received by the person who places the order and who is over 18 years old. We operate a challenge 25 policy, ID will be required to receive the delivery.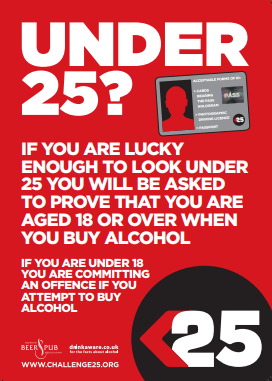 Delivery charges
All deliveries free if you spend over £75
Minimum order £15
WR1, WR2, WR3, WR4 - £2.50
WR5, WR6, WR7, WR8, WR9, - £3.00
WR10, WR11, WR12, WR13, WR14, WR15, B98, B97, GL20 - £3.50
For all deliveries outside these postcodes please contact us to arrange delivery and costs.
Deliveries will normally be made within 3 to 5 working days (Monday to Friday)
Deliveries are normally made between the hours of 10am and 9pm Monday to Friday.
All deliveries must be made to a registered address.
Work addresses can be accommodated if home delivery is difficult.
To ensure we can make the correct deliveries it is important that we are provided with the complete delivery details. (full name, full address including postcode and contact telephone number)
If sending any items as a gift please ensure items can be delivered and they are over the age of 18 years old.