2016 Pinot Gris Réserve, Trimbach
Blend : 100% Pinot Gris                              Vintage: 2016                     
Country: France                                         Location: Alsace
Alcohol: 13.5% ABV          
Tasting Notes
Heady, fragrant Pinot Gris, dry yet packed with fruit, with a touch of smokiness on the finish.
Additional Info
The viticultural origin of the Trimbach family dates back to 1626, when Jean Trimbach, was recognized as a citizen of Riquewihr. From then on, the Trimbach's were renowned for their wine-growing. Maison Trimbach's vineyards are all situated around Ribeauville (Ribeauville, Hunawihr, Bergheim, Rorschwihr, Riquewihr and Mittlewihr).
They benefit from the unique Alsatian microclimate, thanks to the Vosges Mountains protection, which preserves the plain from the rain. The vineyards were planted on the Ribeauville's fault line that fractured 50 million years ago between the Vosges Mountain range and the Black Forest offering a mosaic of terroirs including the complex calcareous limestone and bio-degraded seashell fossils called "Muschelkalk".
Food Matching
The selection of very ripe grapes allows this Pinot Gris Réserve to match wonderfully with exotic, Asiatic and Japanese food. It really comes into its own with terrines, foie gras, smoked fish, fish in sauce (notably salmon) and white meats.

Vegetarian Friendly:         Yes
Vegan Friendly:                  Yes
Organic:                               No
Sustainable:                         No
DELIVERY
Our delivery service is provided by us for the Worcestershire and surrounding counties regions. Please note we are updating and regularly adding new postcodes to the delivery service. Please email or phone using Info@severnwines.co.uk or 07521407563 if you cannot find your post code.
All deliveries must be received by the person who places the order and who is over 18 years old. We operate a challenge 25 policy, ID will be required to receive the delivery.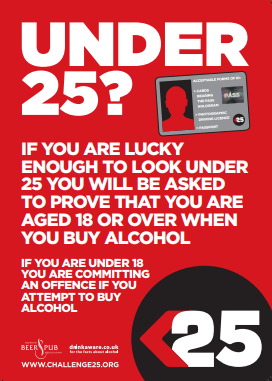 Delivery charges
All deliveries free if you spend over £75
Minimum order £15
WR1, WR2, WR3, WR4 - £2.50
WR5, WR6, WR7, WR8, WR9, - £3.00
WR10, WR11, WR12, WR13, WR14, WR15, B98, B97, GL20 - £3.50
For all deliveries outside these postcodes please contact us to arrange delivery and costs.
Deliveries will normally be made within 3 to 5 working days (Monday to Friday)
Deliveries are normally made between the hours of 10am and 9pm Monday to Friday.
All deliveries must be made to a registered address.
Work addresses can be accommodated if home delivery is difficult.
To ensure we can make the correct deliveries it is important that we are provided with the complete delivery details. (full name, full address including postcode and contact telephone number)
If sending any items as a gift please ensure items can be delivered and they are over the age of 18 years old.